package day
a family-friendly exploration of gender expression and how mirrors work. written, created and performed by Ali Goss + Liz Oakley



Package Day is a 30-minute show following the story of Squarey—a hand puppet with a blank square for a head. Every week, Squarey's Grandsquare sends them a package in the mail containing something they have never seen before. This week, Squarey receives a mirror and realizes something shocking: they are the only square in their family who doesn't have a face!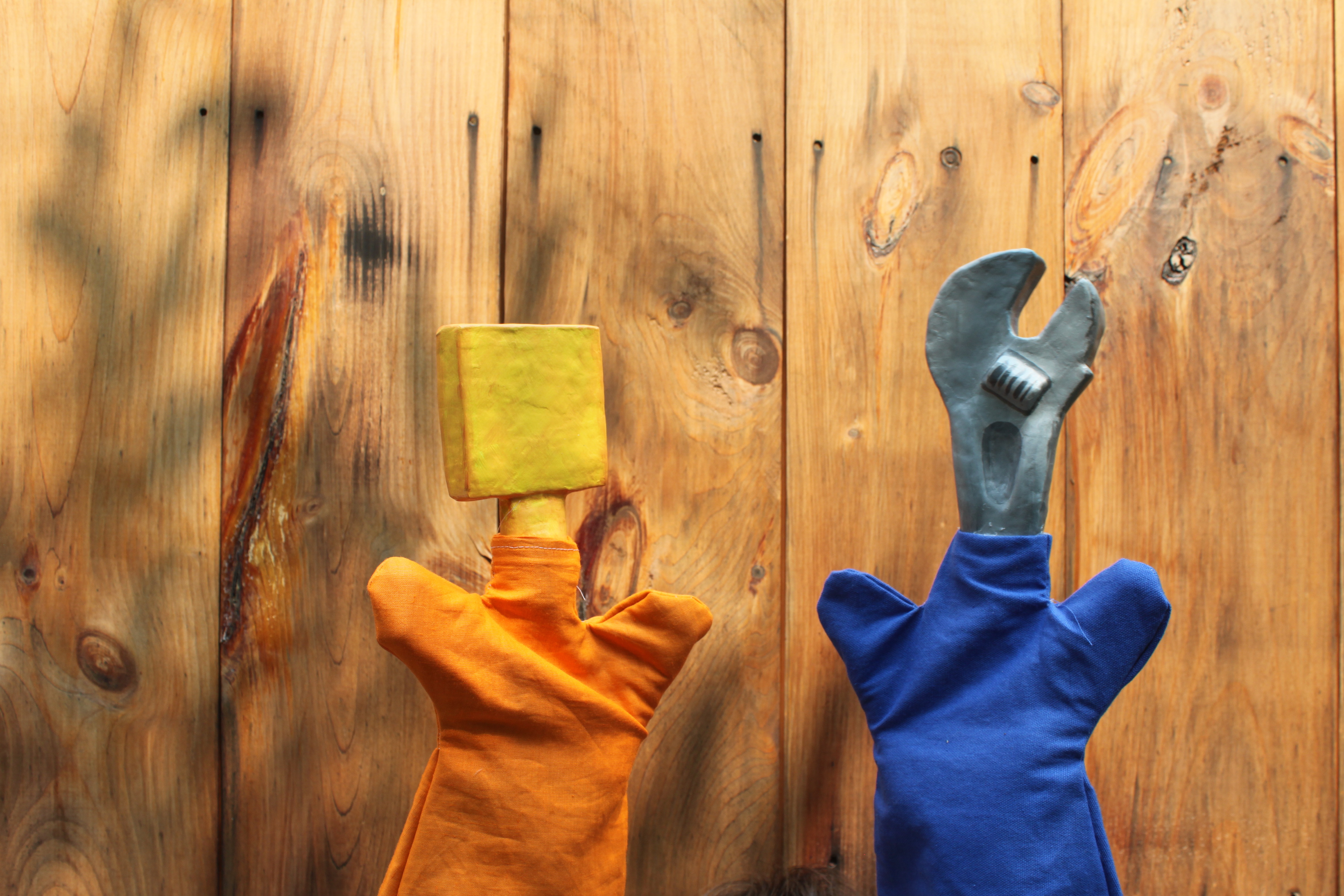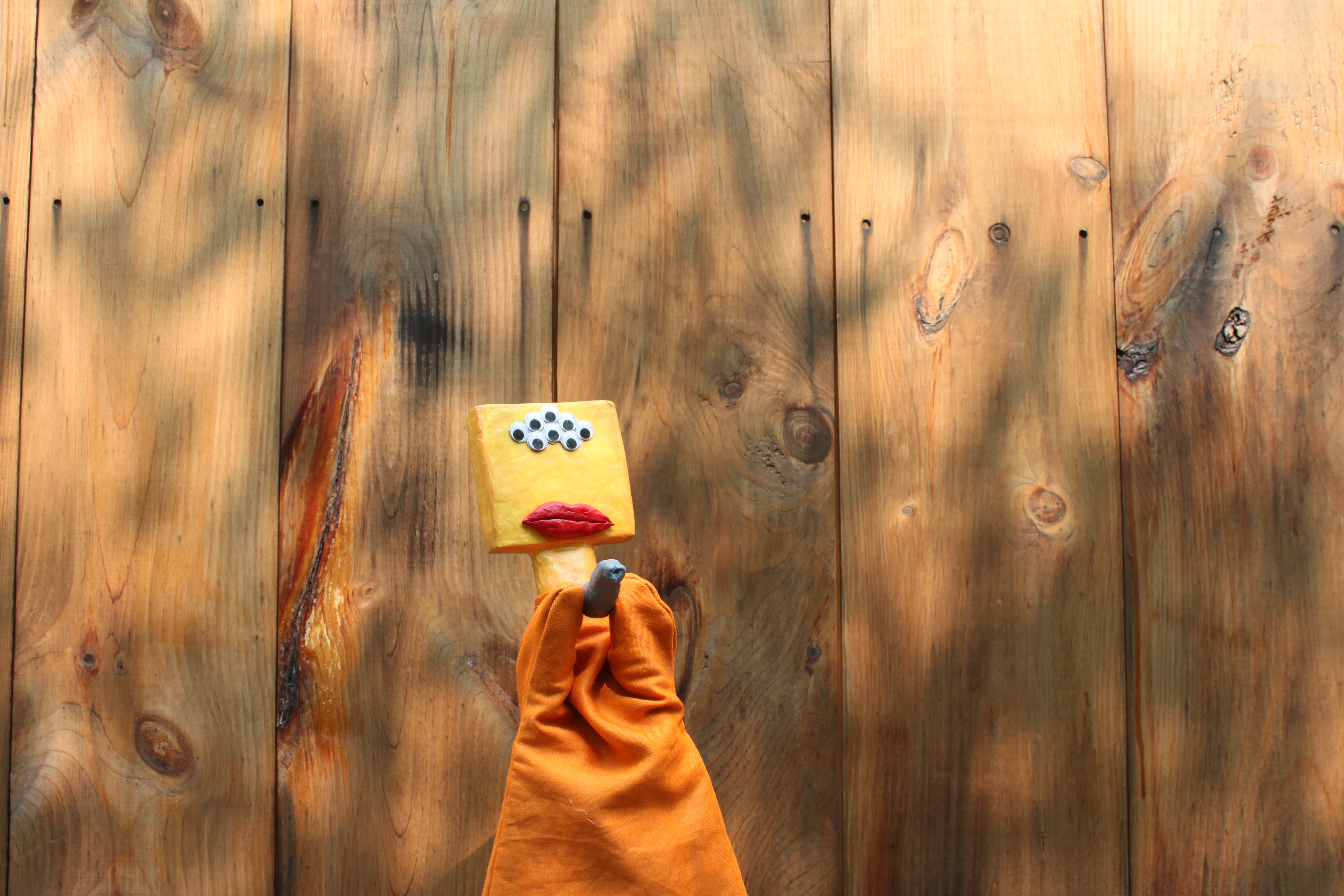 Package Day follows Squarey and their best friend (a wrench) as they visit local animal shopkeepers in search of facial features. They visit an elephant florist for a trunk, a spider videographer for some eyes, and a kissing fish confectioner for some wax lips. Along the way, the friends learn about reflections and the different ways we encounter them everyday (in a fishpond, in the refraction of a camera, or in a window). Squarey gains a new confidence from experimenting with their appearance and returns home: empowered and no longer afraid of the mirror. At the end of the day, as Squarey writes a thank you note to their Grandsquare, they reflect on how trying on the facial features made them feel. Ultimately, although Squarey has a new passion for dressing up, they're content with themself—face or no face. Package Day is a kid-friendly exploration of gender expression, self-confidence, and how mirrors work.


Storyboard drawings by Liz Oakley.



Package Day is performed in a classic-style puppet booth easy to set up and take down in inside and outside venues! It will premeire this April 2022 at Wunderbarn in East Greenville, PA as well as be performed across parks and libraries in Philadelphia (covid permitting). Check back in this spring for a full schedule of where you can catch the show!

Storyboard drawings by Liz Oakley.

Specical thanks to the City of Philadelhpia Office of Arts, Culture, and the Creative Economy for their support: